WHOLESALE GREEK FOODS
As a food importer and wholesale food distributor, Prima Foods directly imports, distributes, and sells the best Greek food products to our retail and wholesale food customers at great prices. We supply the highest quality Greek feta cheese, Kalamata olives, extra virgin olive oils, and Greek desserts.
Browse by Category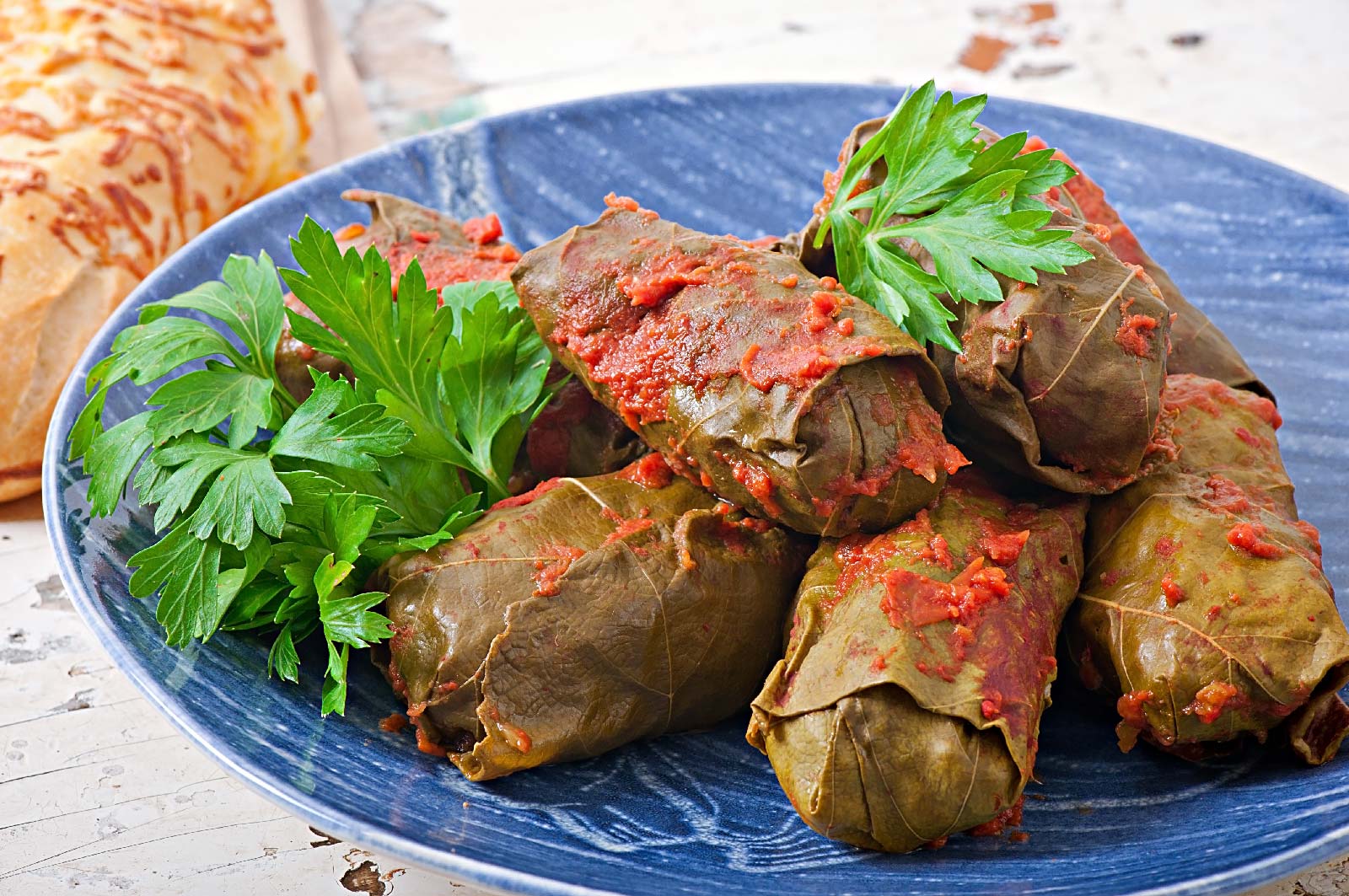 Products listed are subject to change without notice, please contact us for availability.
Ammonia 3/4oz
Baba Ghannouge 13.47oz
Bechamel Mix 162gm (12)
Bitter Orange Sarantis
Black Mamouth 101-110
Black Olives Cyprus
Candle Easter Ea
Candle For Priest
Candy Jelly Mix Ibis
Chamomile 2oz
Charcoal Small (26)
Charcoal Large (20)
Cherry Preserves Sarantis
Chick Peas Al Wadi 14 Oz
Chick Peas Sahadi 20oz
Chick Peas White Per Lb
Chick Peas Yellow Per Lb
Cocoa Powder Ion 125gm
Cookies Banana Filled (12)
Cookies Caprice Praline 250 (12)
Cookies Caprice Vanilla 250gm
Cookies Cocoa Filling (12)
Cookies Coconut 200gm (12)
Cookies Cream Cracker 140gm 18
Cookies Digestive 250gm
Cookies Digestive Sugar Free
Cookies Honey-Ses Alex 400g
Cookies Ladokouloura 290g
Cookies Lemon Filled (12)
Cookies Miranda Biscuits (12)
Cookies Orange Filled (12)
Cookies Petit Beurre #16
Cookies Petit Choco (12)
Cookies Raisins/Sesam 430gm
Cookies Rye Cream Crackers 175g
Cookies Stafidokouloura 350gm
Cookies Strawb Fill (12)
Cookies Vanilla Sesame 430g
Cookies Vanilla 280g (12)
Cookies Zakinthino 300gm
Corn Flour Yiotis 200gm
Creme Caramel 75gr
Custard Powder Van 160g(24)
Custard Variety 260gr
Dolmades Onassis 6/2k
Dracoulinia Cheetos
Egg Dye
Eggplant Caponata 10oz (12)
Elma Gum Sugar Free(20)
Elma Mastic 14gm(20)
Farina Self Rising Red 500gm
Figs Preserve Sarantis
Figs To Papou 400g
Filet Elena
Fitilakia Natural
Foul Mudammas Sahadi 20oz
Fytini 800gm(12)
Grape Leaves 25lb Bucket
Grape Leaves Orlando Qt (12)
Grape Preserves Sarantis
Greek Country Mix
Greek Seasoning 6oz
Green Mammoth Olives 91-100
Green Cracked Nafplion
Green Olives W/Almond
Green Olives W/Garlic
Green Pitted Olives
Halva Choc Covered 400gr
Hilopita Lazani 500gm Mainalon
Hilopites Long
Hilopites Short Mainalon 500g
Honey Attiki 1lb
Honey Attiki 2lb
Honey Dumpling 255g (12)
Hummus 14oz
Incense
Incense Jasmine/Rose
Incense Livani 30gm
Ion Baking Choco Dark 10×4.5lb
Ion Baking White Choc 10×4.5lb
Ion Cho/Plain 100gm
Ion Cho/Plain 200gm
Ion Choc Dark Almond 100g
Ion Choc Plain Stevia 60g
Ion Choc/Alm 100gm
Ion Choc/Alm 200gm
Ion Choc/Almond Stevia 60g
Ion Choc/Hazelnut 200gm
Ion Dark Choc Couverture 125g
Ion Mini Choc/Almond 400gm
Ion Mini Dark Choc 400g
Ion Mini Hazel Wafer 210gm
Ion Mini Milk 400gm Bag
Ion Mini Wafer Choco 210gm
Ion Mini Wafer White Choco 210g
Ion Noisetta Pralines 500gm
Ion Semi Sweet Choc 100gm
Ion Sokofreta Cream 380g
Ion Wafer Choco 38g
Ion Wafer Dark Choco 38g
Ion Wafer Straw 38g
Ion Wafer White Choco 38g
Italiano Olive Mix
Kalamata Prima Olives Jumbo
Kalamata Prima Olives Colossal
Kalamata Prima Olives Giant
Kalamata Prima Olives Large
Kalamata Prima Superior
Kalamata Prima Colossal
Kalamata Large 2kgs Blue
Kalamata Large Loose
Kalamata Large Pitted 2kgs
Kalamata Olives Sliced 5gl
Kalamata Pitted Lrg 22lb
Koulourakia Tray
Kourambiedes 12pc Tray
Krispies No Sugar 200gm (15)
Krispies W Sesame 200g (15)
Kyknos Tomatino 500gr (12)
Livani
Long Ziti Misco #2 (24)
Loukoumi Orange 400gm
Loukoumi Mastiha 400gm
Mahlep 0.07oz
Mahlep Lb!!!!!!!
Makedon Bitter Orange Preser 500g
Makedon Black Cherry Preserve 500g
Makedon Cherry Preserve 500g
Makedon Figs Preserve 500g
Makedon Grape Preserve 500g
Makedon Mandarine Preserve 500g
Makedon Quince Preserve 500g
Makedon Sour Cherry Jam 450g
Makedon Sour Cherry Preserve 500g
Mantolato Nougat 60g
Mastic .6oz
Mastica Preserves Sarantis
Mediterranean Olive Mix
Melomakarona 12pc Tray
Merenda 400gm
Mosxolivano
Muffuletta Olive Salad 12oz
Nounou Evap Milk 410gm (48)
Ntasios Baklava 32pc
Ntasios Baklava 48pc
Ntasios Baklava Family Size
Ntasios Choco Cravers 15pc
Ntasios Ind Eclair Choc 16pc
Ntasios Ind Eclair Vanilla 16pc
Ntasios Galakto Family Size
Ntasios Galaktobou 15pc
Ntasios Kataifi 15pc
Ntasios Kataifi Family Size
Ntasios Mini Mouse 15pc
Ntasios Portoka/Pita 15pc
Ntasios Praline Rnd 12x156gm
Ntasios Saragli 64pctray
Oil Cured Olives
Olives Royal
Olives Cocktail 16oz
Onassis Dolmades 280gm
Onassis Giant Beans 280gm
Onassis Giant Beans 2k
Onassis Green Beans 280gm
Onassis Imam 280gm
Onassis Okra 280gm
Orange Sweets Sarantis 1lb
Orange Water 10oz
Ouzo Candy 22lb
Ouzo Candy Pack Per 1/2lb
Papagalos Decaf 3.5oz
Papoutsanis Soap 125gm
Papoutsanis Soap 250gm
Peppers Red Roast 480g Tragano
Peppers Roasted 3/9.25lb
Pergamont Preserves Sarantis
Petimezi 250ml
Pistachio Preserve Sarantis
Pitted Kalamata Olives
Queen Olives W/ Pimento Gl
Quince Preserves Sarantis
Rose Petal Sarantis 1lb
Rusks Wheat Blue 600gm(12)
Rusks Barley 400gm (22)
Rusks Barley 400gm No Salt
Rusks Barley Green 600g (12
Rusks Barley Olive Oil 170gm
Rusks Bread Stick Sesame 160g
Rusks Gypaki Carob 400gm
Rusks Gypaki Wedding 350g
Rusks Gypaki Archontiko 400g
Rusks Gypaki Honey 400g
Rusks Gypaki With Graviera 300g
Rusks Olive Oil Mana 500gm (15)
Rusks Olive Oil Sweet 290gm
Rusks Rye Orange 600gm(12
Rusks Sweet Almond 160gm
Rusks Sweet Orange 160gm
Rusks Wheat Olive Oil 150gm
Sage Bunch
Sardines In Oil 125gr
Semolina Coarse Misko 500g 12
Semolina Melissa 500gm 12
Sesame Snack Lambou 80gm
Sesame Soft Lambou 120gm
Sesame Soft Lambrou 60gm
Sour Cherry Preserve Sarantis
Sousaminia Almond 150gm
Sousaminia Pistachio 150gm
Squid In Ink Flokos 370gm
Swedish Fish
Tahini 18k Al Wadi Green Tub!!!!!
Tahini 300g Halvatsis
Tahini With Honey 350gm
Thassos Cured Olives
Throumbes Halkidiki Olives
Toast Elite 250gr (24)
Toast Elite Whole Wheat 180g(32)
Toast Goldies Whole Grain 160gm
Toast Vosinaki 250gr (24)
Toast White255g Goldies (24)
Trahana 500g Sour Mainalon
Trahana Sweet 500g Mainalon
Vanilla .6oz
Vanilla Preserves Sarantis
Vissinada 900gm
Volvous Wild Onions
Yiotis Mille Feuille Mix 532g
Yiotis Ravani 495g
Barba Endive 600g (10)
Barba Artichokes 21.16z (12)
Barba Briam 1000g
Barba Fasolakia 15.87oz (20)
Barba Green Peas 450gm (24)
Barba Okra 1KG Bag
Basterma Halal Sliced 8oz
Factory Spana/Pita 12pc
Factory Tiropita 12pc
Falafel 4/ 3.5lb Dough Grecian Delight
Famiglia Bougatsa 520g (21)
Famiglia Apple Koulouri(3)
Famiglia Koulouri Thessaloniki
Famiglia Koulouri/Cheese(3)
Famiglia Mini Kourou 650gm
Famiglia Mini Kourou 750g (20)
Famiglia Mini Spanakopita 450g
Famiglia Mini Tiropita 450g
Famiglia Square Spanakopita 1000g
Famiglia Square Tiropita 1000g
Famiglia Swirl Spanakopita 800g
Famiglia Swirl Tiropita 800g
Famiglia Vlahopita 1000g
Graviera Kritis
Gyro Family 3pc Pk
Halva Almond 5.5lb
Halva Chocolate 5.5lb
Halva Vanilla 5.5lb
Hummus Plain Grec. 4/.5 Gl
Kataifi Zagorisio 500g (11)
Kokoretsi Lb
Kronos Hummus Rst/Gar. 2/4lb
Loukanika Orange Vac Pack
Mousaka Grecian 6#
Pastichio Grecian 6#
Puff Pastry Sheets (Sfoliata) 850gm
Sardines Trata In Oil 100g
Tarama 16oz
Taramosalata 10lb
Taramosalata 14 Oz
Taramosalata 8oz
Vitam Cups 250 Gm
Yogurt Prima 35lb Tub
Yogurt Greek Prima 11lb
Apricots 1LB
Cashews 1LB
Chick Peas Dry 1LB
Chick Peas Dry 25LB
Chick Peas White 1LB
Chick Peas Yellow 1LB
Dates Jumbo 1LB
Fava Beans Dry per/LB
Fava Beans Frozen 28oz
Fava Beans Split Large per/LB
Figs Dried 14oz
Gigantes 400GM
Lentils
Mixed Fruits 1LB
Pistachios 1LB
Pumpkin Seeds Roasted Salted 1LB
Raisins Golden 1LB
Squash Seeds Roasted Salted 1LB
Sunflower Seeds Whole 2LB
Barba Stathis Artichokes 600gm
Barba Stathis Fasolakia 450gm
Barba Stathis Green Peas 450gm
Barba Stathis Okra 450gm
Barba Stathis Endive 1KG
Feta Cheese Barrel per/LB
Feta Cheese Domestic per/LB
Feta Cheese Exarhos 14KG
Feta Cheese Exarhos 2LB
Feta Cheese Exarhos 4.5LB
Feta Cheese Exarhos per/LB
Feta Cheese Prima 8LB
Feta Cheese Prima Domestic 5GL
Feta Domestic Vacuum Pack 33LB AVG
Goat Cheese 11oz
Halloumi Cheese per/LB
Kaseri Exarhos per/LB
Kaseri Exarhos Small Wheel 1.5LB AVG
Kaseri Exarhos Loaf per/LB
Kefalograviera Vlaha per/LB
Kefalograviera Exarhos per/LB
Kefalotiri Exarhos per/LB
Graviera Exarhos per/LB
Manouri per/LB
Myzithra 3LB AVG
Tzatziki Kronos 4LB
Vitam Cups 250gm
Yogurt Greek Prima 11LB
Astraki Misco 500gm
Fides Misco 8oz
Hilopittes Long 500gm
Hilopittes Short 500gm
Kofto Misco 500gm
Long Ziti Misco #2 16oz
Orzo Misco 16oz
Penne Misco 500gm
Peponaki Misco 17oz
Spaghetti Misco #5 16oz
Spaghetti Misco #6 16oz
Trahanas Sour 500gm
Trahanas Sweet 500gm
Ammonia .75oz
Bechamel Mix 175gm
Bougatsa 850gm
Bulghur 2LB
Corn Flour Yiotis 200gm
Farina Selfrising 500gm
Fillo #4 Prima 1LB
Fillo #7 Prima 1LB
Fillo #10 Prima 1LB
Green Vegetarian Pie 850gm
Kataifi Dough 16oz
Kouloura Bread
Mahlep .6oz
Mastic .6oz
Mousaka Grecian Delight 6LB
Multi-Grain Pita 10CT
Pita Bread 10CT
Semolina 1LB
Semolina Bread
Semolina Coarse 17oz
Sesame Seed 1LB
Sesame Seed Unhulled 1LB
Spanakopita 12pc
Spanakopita 1oz 48CT
Spanakopita 8oz 10CT
Spankopita 6oz 12CT
Tiropita 12pc
Tiropita 1oz 48CT
Vanilla Powder .6oz
Wheat Whole 2LB
Artichoke Hearts 303 CN
Artichoke Hearts 3KG
Artichoke Hearts Marinated 24oz
Artichoke Salad Roland 12oz
Avgolemono Soup 20oz
Capers 32oz
Dolmades Prima 14oz
Dolmades Prima 2KG
Eggplant Pulp
Giant Beans in Tomato Sauce
Grape Leaves Orlando 25LB
Grape Leaves Orlando QT
Peppers Red Roasted 6/10#
Peppers Red Roasted 16oz
Tahini with Honey 350gm
Wild Caperberries 16oz
Bravo Coffee 16oz
Chamomile 2oz
Charcoal Large
Charcoal Small
Egg Dye (Seasonal)
Incense
Laikos Coffee 16oz
Nescafe 100gm
Nescafe 200gm
Nescafe Decaf 200gm
Nou Nou Evap Milk 410gm
Olive Oil Soap
Papagalos Coffee 16oz
Papagalos Decaf Coffee 3.5oz
Sage Faskomilo 40gm
Sundried Tomatoes 2LB
Sundried Tomatoes 5LB
Venizelos Coffee 16oz
Amita Apricot Juice 1LT
Amita Apricot Juice .25LT
Amita Motion Juice 1LT
Amita Motion Juice .33LT
Amita Peach Juice 1LT
Amita Peach Juice .25LT
Amita Sour Cherry Juice 1LT
Amita Sour Cherry Juice .25LT
Loux Cherry drink 330mL
Loux Orange drink 330mL
Loux Lemon drink 330mL
Vissinada 900GM
Cookies Banana Filled 200gm
Cookies Caprice Chocolate 250gm
Cookies Caprice Vanilla 250gm
Cookies Cocoa Filled 200gm
Cookies Digestive 250gm
Cookies Digestive Sugar Free 250gm
Cookies Ladokoulouro 290gm
Cookies Lemon Filled 200gm
Cookies Miranda Biscuits 250gm
Cookies Moustokouloura 330gm
Cookies Orange Filled 200gm
Cookies Petit Beurre 225gm
Cookies Petit Beurre Chocolate
Cookies Strawberry Filled 200gm
Koulourakia
Kourambiethes
Krispies No Sugar 200gm
Krispies W/Sesame 200gm
Melomakarona
Rusks Barley Mana 600gm
Rusks Olive Oil Mana 450gm
Rusks Rye Mana 600gm
Rusks Wheat Mana 600gm
Toast Goldies 255gm
Toast Elite 180gm
Toast Elite Whole Wheat 180gm
Toast Vosinaki 265gm
Basterma Sliced 8oz
Chicken Gyro Mini Grecian Delight 2/10LB
Chicken Souvlaki 50/5oz
Gyro Cones Grecian Delight 2/20LB
Gyro Cones Grecian Delight 1/30LB
Gyro Cones Kronos 1/30LB
Gyro Cones Kronos 2/20LB
Gyro Family Pack Setup Grecian Delight 3CT
Gyro Loaf Uncooked Kronos 8/3.75LB
Gyro Mini Kronos 4/10LB
Gyro Sliced Kronos 5LB
Kokoretsi per/LB (Seasonal)
Lamb Racks 2LB AVG
Lamb Shanks 2LB AVG
Lamb Whole Seasonal 28-34LB AVG
Leg of Lamb Bone In 7LB AVG
Leg of Lamb Boneless 5LB AVG
Lucanico with Leeks per/LB
Locanico with Orange Peel 12oz
Megas Beef/Lamb Yeero Cones
Megas Chicken Yeero Cones
Megas Pork Yeero Cones
Olympia Gyro Strips 10LB
Pork Souvlaki 50/5oz
Quails 6pc.
Soujouk 1LB AVG
Soujouk Lukanka 2LB AVG
Astir Extra Virgin Olive Oil 3LT
Balsamic Vinegar 5LT
Balsamic Vinegar 250mL
Cavo D'oro Pomace Olive Oil 3LT
Cooking Wine Sherry 4/1GL
Cooking Wine White 4/1GL
Divo Oil 10% 1GL
Fytini 28oz
Horio Extra Virgin Olive Oil 3LT
Minerva Pure Olive Oil 3LT
Prima Extra Virgin Olive Oil 3LT
Prima Extra Virgin Olive Oil 20LT
Red Vinegar 250mL
Sea Salt 250gm
Sea Salt 750gm
Sea Salt 400gm
Anchovies in Salt 8oz
Anchovy Fillet in Glass 90gm
Cod Fish Salted Boneless per/LB
Mussels 1/2 Shel NZ 2LB
Octopus 2-4LB AVG
Octopus 4-6LB AVG
Octopus 6-8LB AVG
Octopus in Oil 100gm
Sardines Frozen 28oz
Sardines Picante 100GM
Sardines in Tomato Sauce 100GM
Sepia per/LB
Smelts 1LB
Squid Tubes & Tentacles 2.5LB
Squid Cut & Cleaned 2LB
Baklava 32CT
Baklava 48CT
Chocolate Almonds 1LB
Chocolate Ion Almond 100gm
Chocolate Ion Almond 200gm
Chocolate Ion Almonds Mini 400gm
Chocolate Ion Extra Dark Almonds 100gm
Chocolate Ion Hazelnut 200gm
Chocolate Ion Plain 100gm
Chocolate Ion Plain 200gm
Chocolate Ion Plain Mini 400gm
Chocolate Ion Semi Sweet 100gm
Chocolate Noisetta Hazelnut Mini 500gm
Chocolate Wafers Ion 38gm
Chocolate Wafers Ion Dark 38gm
Chocolate Wafers Ion Hazelnut 38gm
Chocolate Wafers Ion Mini 210gm
Crème Caramel 75gm
Custard Powder Vanilla 160gm
Custard Powder Variety 260gm
Elma Mastic Gum
Elma Gum Sugar Free
Fruit Stones 1LB
Halva Almond per/LB
Halva Chocolate per/LB
Halva Chocolate Covered 500gm
Halva Vanilla per/LB
Honey 5LB
Honey Attiki 1LB
Honey Attiki 2LB
Honey Dumplings 253gm
Jelly Candy 1LB
Koulourakia 12pc
Kourabiethes 12pc
Loukoumi
Mantolato 50gm
Melomakarona 12pc
Napolitanke Chocolate Covered Wafers 250gm
Napolitanke Chocolate Cream Wafers 330gm
Ntasios Tsoureki Chestnut Fill
Ntasios Tsoureki Praline Covered
Ntasios Mille Feuille
Ntasios Baklava Cheesecake
Ntasios Baklava
Ntasios Bisquit Cake
Ntasios Black Forest Cake
Ntasios Chocolate Craver
Ntasios Galatoboureko
Ntasios Banoffee
Ntasios Chocolate Mouse
Ntasios Chocolate Strawberry Panacota Mousse
Ntasios Hazelnut Chocolate Cream Cake
Ntasios Eclair Chocolate
Ntasios Eclair Vanilla
Ntasios Portokalopita
Ntasios Profiterole
Ntasios Kataifi
Ntasios Praline
Ntasios Saragli
Ntasios Strawberry Cake
Nougat Peanut 70gm
Ouzo Candy .5LB
Preserves Bitter Orange
Preserves Cherry
Preserves Figs
Preserves Mastic
Preserves Orange
Preserves Pergamont
Preserves Quince
Preserves Sour Cherry
Preserves Vanilla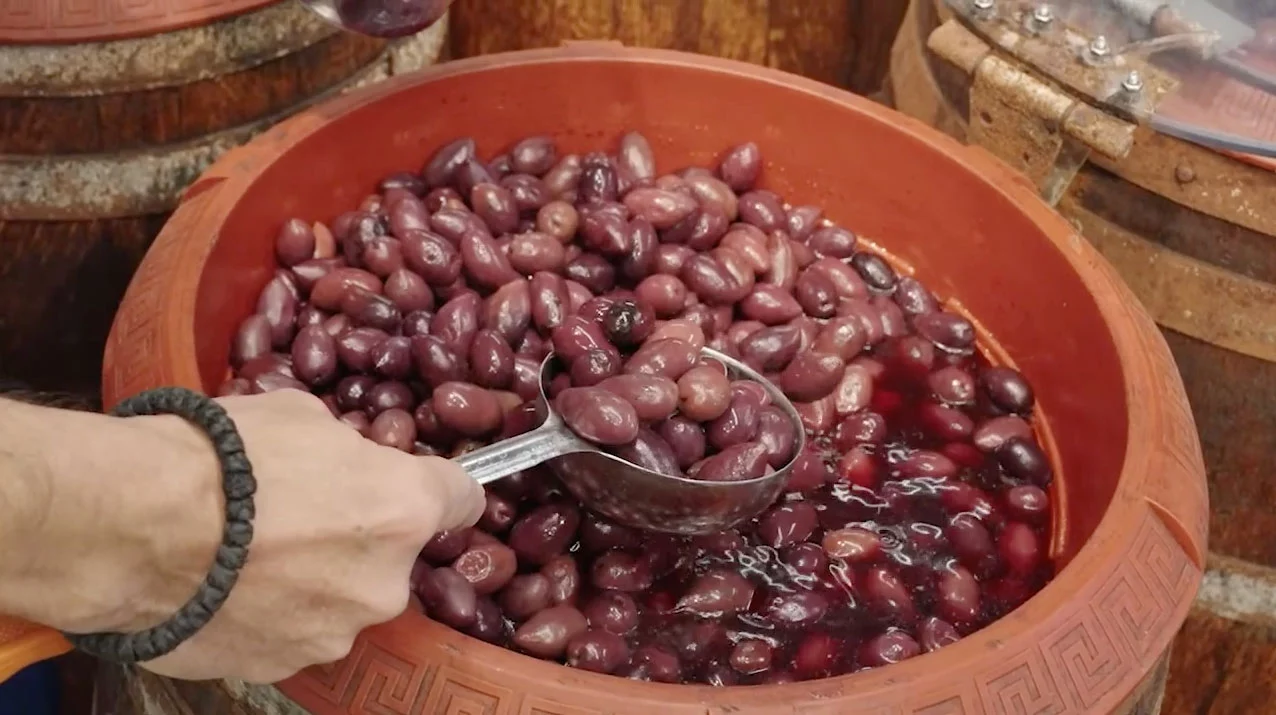 Imported Olives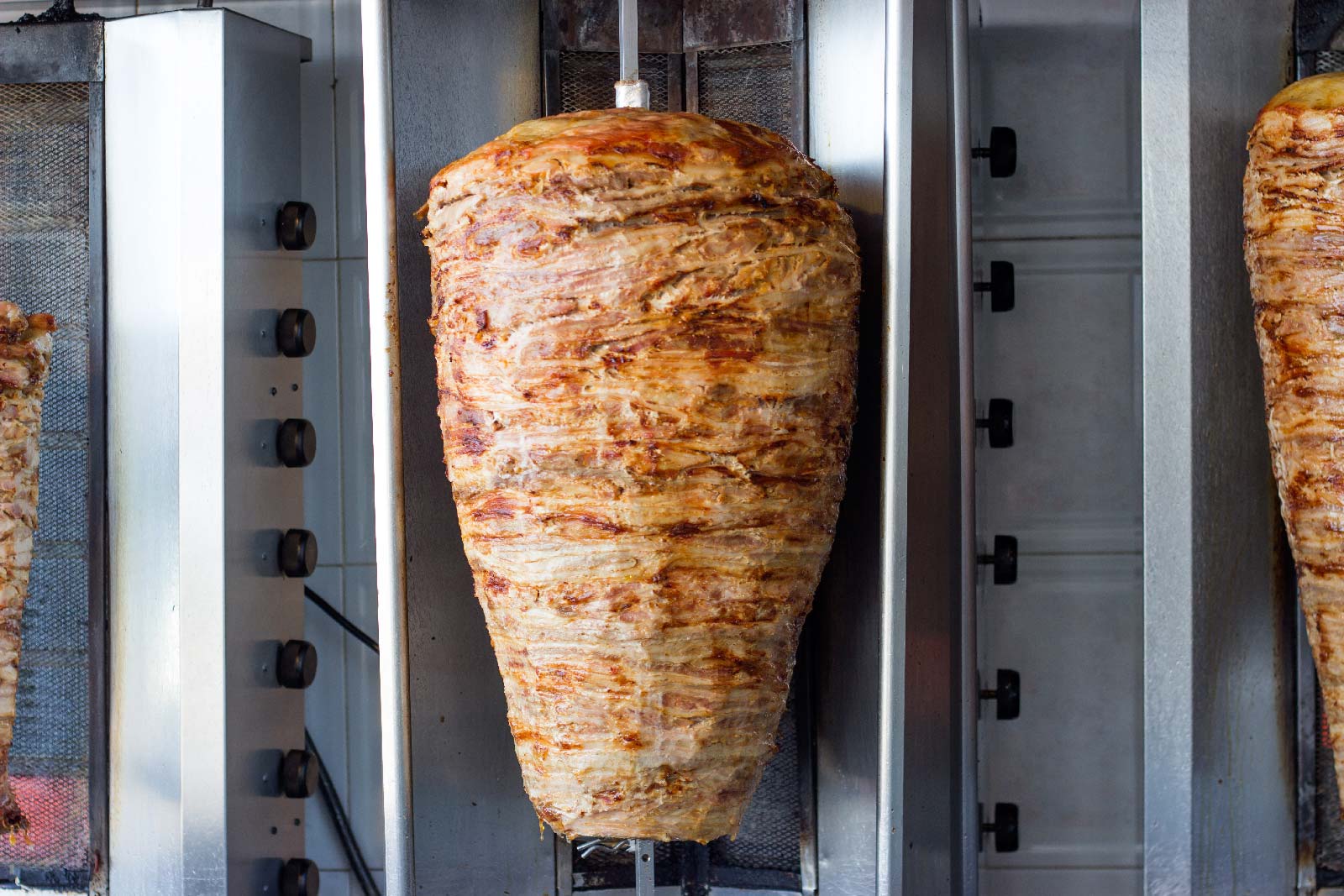 Gyro Meat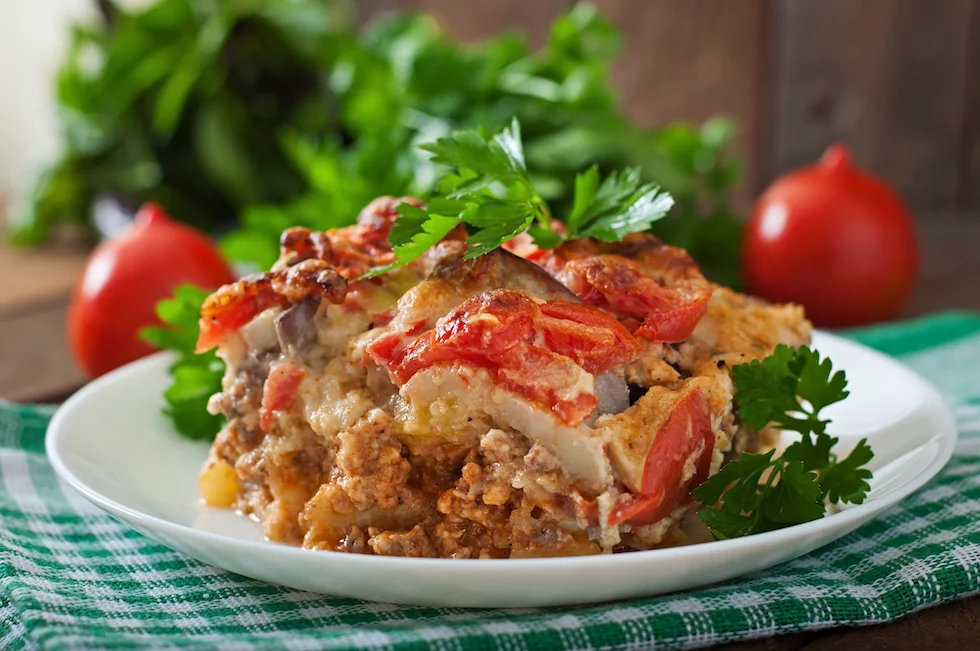 Mousakas